Project Management and Agile Facilitation
As many as 80% of projects fail as a result of poor project management. Despite this, most people still see project management as the less-glamourous step-sister to software development. Not us. We believe that Project Management is part art, part science. It's about smart planning, intuition, and keeping your finger on the pulse. It's about anticipating and mitigating risks well in advance and having the experience and skill to guide your team towards the end goal.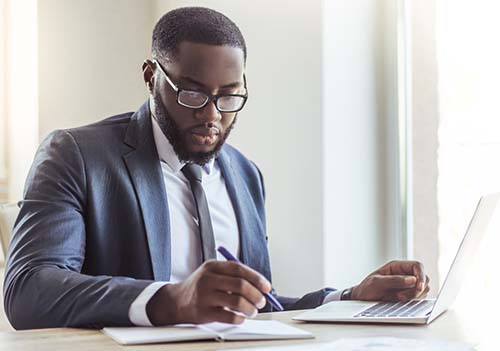 The secret to our success is the support structures we have created. We have invested and continue to invest heavily in our Project Managers to ensure that they are fully equipped with the latest and greatest tools and techniques.
Our Project Managers understand the importance of compiling a realistic project plan and then managing the risks to product delivery and quality while engaging, enabling and inspiring all stakeholders.
Whatever the size or type of project you have, contact us to manage it or carry out audits on your existing projects.
Software Development
The Digital Industrial Revolution is in full swing and we, as a country, have the opportunity to be an inspiring part of it. One organisation at a time.
Whatever size your company, we will help digitise and automate your operations from client self-service systems to front office assisted solutions to back office processing and fulfilment. We design the infrastructure and application, build and test the solution, and deploy and roll out the application across your organisation.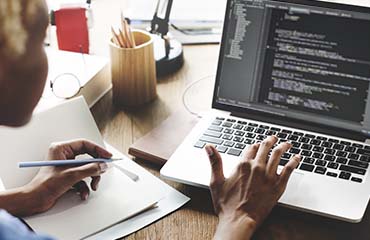 Our process starts with a meeting. Utilising several well-known tools and techniques, we work to understand your needs at the grass roots level and then work with you to come up with an optimum solution for architecture and technology.
From there, we use best practices and international standards to design, build, test and implement the solution to ensure that the risk to your organisation is mitigated and that your investment pays off. We will also partner with you to provide post development support, should you require.
The end result is a bespoke, license-free software solution backed by the support of an experienced team ready to meet your needs upgrades and enhancements.
IT Consulting
The world is changing. To stand still is to go backwards. And to ignore the innovations that are happening daily is, well, dangerous. Which is why, when it comes to developments in technology, trends and associated models for implementation, we stand front and centre. Using the very latest insights to analyse your business models and processes, we make recommendations for utilising state-of-the-art technology to achieve your goals.
As an example, we are experts in the use of Blockchain technology as a means to on-board clients, generate sales and provide improved services to retain and grow your current client base.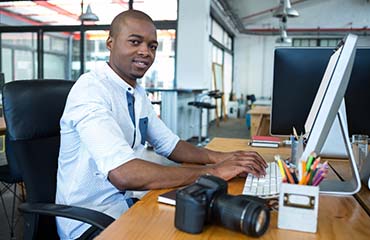 In analyzing your needs, we follow a five step process and will work with you to get to the root of the problem:
Agree on the right attitude - we will never fix problems by blaming others, owning the problem puts us in control of the problem and is the first step to overcoming the challenge.
Create a problem solving environment - we create a safe and conducive environment for all role players involved to understand the factors that led to the problem.
Define the problem and analyse the causes - utilising inter alia, the Root Cause Analysis, 5 W's technique, we will bring the issues to the surface.
Define the solution - Thinking "out -of-the box", we will jointly come up with solutions to the problem and utilising techniques like Kepnoe-Tregoe and Forced Choice paired comparison, we will find the optimum solution.
Choose the implementation path - equally important to finding the optimum solution, is finding the correct method of implementation; an aspect that is often not well thought through.
Resource Augmentation
Get the best people for the job, every time. We provide skilled and experienced consultants to help out for the duration of the project, even when your project is already underway.
Project Managers, Scrum Masters, Business Analysts, Systems Analysts, Software developers, Testers, stand-in Product Owners, and Change Managers. If you need them, we've got them.
Which means you don't have to employ staff just for the duration of the project and, more importantly, you do not have to worry about non-performance of project personnel. We take on the risk, you reap the rewards.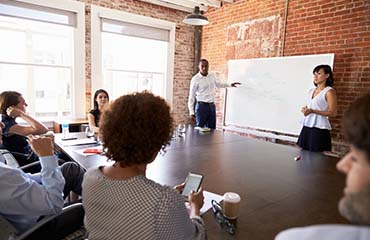 Call us for experts in the fields of:
Programme and Project management
Scrum mastering
Business Consulting
Process Engineering
Business Analytics
Software Development
Software Testing
Change Management
Support services